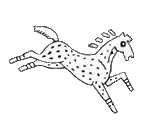 ~ Serving Northeast Oklahoma & Surrounding Areas ~

| Home | Shows | Awards | Officers | Sponsors | Stallions | Mares |
| Geldings | Foals | Calendar | Press | Newsletters | Membership |
| Members | Photos | Classifieds | Sooner Shop | Links |





:: Members - Lil Sooners ::
We invite our visitors to view photos taken of our kiddos.
You can see they all love these spotted (or not) horses.
Take a look around by clicking the photos below.

Click on thumbnails for larger view.
Hold cursor over thumbnails for photo captions.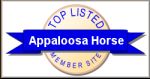 Check out these Appaloosa Horse sites!

| Home | Shows | Awards | Officers | Sponsors | Stallions | Mares |
| Geldings | Foals | Calendar | Press | Newsletters | Membership |
| Members | Photos | Classifieds | Sooner Shop | Links |