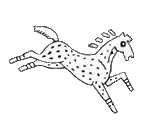 ~ Serving Northeast Oklahoma & Surrounding Areas ~

| Home | Shows | Awards | Officers | Sponsors | Stallions | Mares |
| Geldings | Foals | Calendar | Press | Newsletters | Membership |
| Members | Photos | Classifieds | Sooner Shop | Links |



:: Sooner Shopping ::






These great Sooner items and other "spotted" merchandise can be found at:

The Sooner ApHC Shop

Purchases from our shop benefit the Sooner General Fund.


---
Country Supply
Supports
Sooner ApHC

Care Code: Sooner

5% of your TOTAL purchase, except for dewormer and shipping charges, will be donated to our General Fund.
Check their great prices!






---

Just Stringin' Along ~ Talala, OK
Nancy Hohler ~ Owner-Artist
www.juststringinalong.com

Look at these unusual and artistic tack items!
~ Made In Oklahoma USA ~
---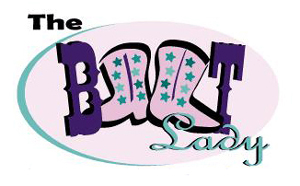 ~ Robyn Hargrove ~
133 East Wiser Lake Road
Lyndon, WA 98264
Phone: 360-935-0114
Email: thebootlady@aol.com
www.thebootlady.com

Custom boots for your 2009 show season!
Orders are coming in quickly, so get yours in today.
~ Proudly made in the USA ~


---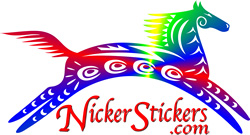 Check out these wonderful Appaloosa items
made by a fellow Appaloosa owner!
Meet artist Anine and her Appaloosa model, Abby
---
:: Sooner ApHC Picks - Amazon.com ::
Materials on Appaloosas
Materials on Horsemanship
Natural Horse-Man-Ship: Six Keys to a Natural Horse-Human Relationship
Complete Training of Horse and Rider
Centered Riding
Centered Riding 2: Further Exploration
True Unity, Willing Communication Between Horse and Human
Lyons on Horses
---


* Leopard Foal-Retired *
* Breyer's Appaloosa Shopping *
---


** SpotsForSale supports ApHC regional clubs **
Check out their "spotted products"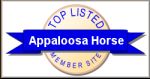 Check out these Appaloosa Horse sites!

| Home | Shows | Awards | Officers | Sponsors | Stallions | Mares |
| Geldings | Foals | Calendar | Press | Newsletters | Membership |
| Members | Photos | Classifieds | Sooner Shop | Links |