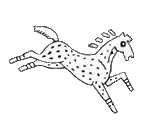 ~ Serving Northeast Oklahoma & Surrounding Areas ~

| Home | Shows | Awards | Officers | Sponsors | Stallions | Mares |
| Geldings | Foals | Calendar | Press | Newsletters | Membership |
| Members | Photos | Classifieds | Sooner Shop | Links |



:: Shows for 2010 ::

:: August 6-8, 2010 ::
Appaloosa Celebration Show
Held in conjunction with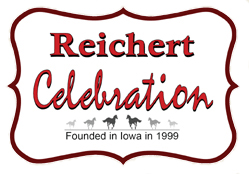 ** NOTICE**
Due to the delay in the Premium Book the Reichert Celebration has
extended the entry due dates for the NSBA classes:

* One Time Payment due on or before June 30th is now JULY 12th deadline
* One Time Payment due on or before July 15th is now JULY 23rd deadline
* One Time Payment due After July 15th is now AFTER JULY 23rd deadline
* The Youth Team Tournament deadline has also changed from July 1 to JULY 12th



4 Judges


Randal Snodgress Rick Warne,
Kelly Hedges Brent Woolery


Sponsored by: Sooner ApHC
with the help of these
Great Organizations and People!


** Co-Pointing Clubs **
Click on club name to visit their site

Appalachian ApHC-Clarksville, OH
Dal-Worth ApHC-Sanger, Tx
Dixieland ApHC-New Market, AL
Gulf Coast ApHC-Conroe, TX
Kansas ApHC-Hutchinson, KS
Mo-Ark ApHC-Neosho, MO
New Mexico ApHC-Albuquerque, NM
Shaun-Gae ApHC-Stevinson, CA
Shenandoah-Blue Ridge Appaloosa Ass'n-Bumpass, VA
South Texas Appaloosa Breeders-Pipe Creek, TX
Texas ApHC-Collinsville, TX
West Florida ApHC-Pace, FL
Wissota ApHC-Minneapolis, MN

2009 was a HUGE show
with more money, prizes and fun!
This year promises to be even better!

** Returning in 2010 **
The All Breed Youth Team Tournament
Teams will be put together by blind draw
from ApHC, APHA and AQHA entrants
Tournament will consist of 10 classes:
Western Pleasure
Western Horsemanship
Showmanship
Hunter Under Saddle
Hunt Seat Equitation
Trail
Halter Geldings-All ages
Halter Mares-All ages
Performance Geldings
Performance Mares
No entry fee, just pay for the stall
Winning team members will each receive a $1,000 scholarship
Reserve team members will each receive a $500 scholarship
Cinch and Cruel Girls will sponsor team jackets, shirts and jeans
Trophies, Medallions and other prizes to be awarded
No one will leave the pen empty handed!
Click here for details!

Location: Tulsa State Fairgrounds, Tulsa, OK
Newly renovated, World Class equine show facility
* Interactive map of the Expo Complex *

** 2010 Color Breed Showbill **

Check the
Reichert Celebration site
for the Stall Reservation Form
~ Reservations due by July 16th ~

Put this show on your 2010 calendar
and join us in August for all the fun!

Attention ApHC Youth!




2010 Scholarship Information

The Reichert Equine Foundation will award four $500.00 Scholarships in
August, 2010, at the Reichert Celebration. One scholarship will be
awarded in each selected show: APHA Celebration, ApHC Celebration,
AQHA Celebration and NSBA Celebration.

Scholarship money will be paid to the college of choice after proof of
enrollment is supplied to the Reichert Equine Foundation.

Note: These scholarships will be awarded in addition to the
The All Breed Youth Team Tournament scholarships.

For additional Appaloosa Celebration information, contact:
Dedra Tiger: 918-284-6144 / tiger19511@yahoo.com,
Carol Johson: 918-543-2574 / appy2@tds.net or
Gerry Lukacik: 918-686-0292 / glukacik@msn.com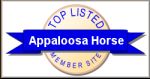 Check out these Appaloosa Horse sites!

| Home | Shows | Awards | Officers | Sponsors | Stallions | Mares |
| Geldings | Foals | Calendar | Press | Newsletters | Membership |
| Members | Photos | Classifieds | Sooner Shop | Links |