KDJJ Vision of Justice

2007 Dark Bay Few Spot
Should mature to 16 hh ~ HYPP N/N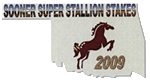 ~ 2009 Book - Test breeding to selected mares ~

Shipped semen available in 2010
* Extended Pedigree *
JackPot, pictured here at 15 months, is from Sherry Webb's program out West in California. Sherry told us he was really an exception colt but we were hoping to find something older that was as nice as JackPot! After well over a year of looking, we just couldn't find anything as nice! Sherry was patient with us and we are truly grateful and proud to own him! He is 14.2hh at 15 months old. We expect him to reach around 16hh. And who can deny his awesome color? He will be throwing colorful foals and AI will be available.

JackPot is extremely well bred. His pedigree boasts the names of many Hall Of Fame as well as many, many National and World Champions!

His pedigree has some of the best lines we breed for:
COWBOY JUSTICE, VISION MAKER, DREAMFINDER, THREE BARS, GO BAY GO, SKIPA STAR, GOER just to name a few. His sire, AWESOME VISION is a bold mover and a true 16hh Bay Leopard and comes from many generations of Leopard and Blanket breeding. His dam MISS CHINA RIVERS is refined, intelligent and a purposeful mover that also comes from many generations of Leopard and Blankets. We can't say enough about this young colt, we really expect great things to come from him.
KDJJ Vision of Justice truly holds exceptional potential!


~ Sire and Dam ~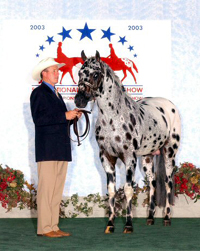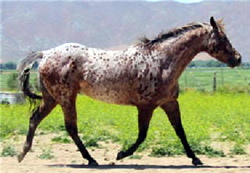 Click on thumbnails for larger view

For more information, please contact:
Kevin or Dar Arrowood
KDJJ Appaloosas
Upper Peninsula of Michigan
Phone: 906-553-2907
Email: KDDJ_Appaloosas@yahoo.com